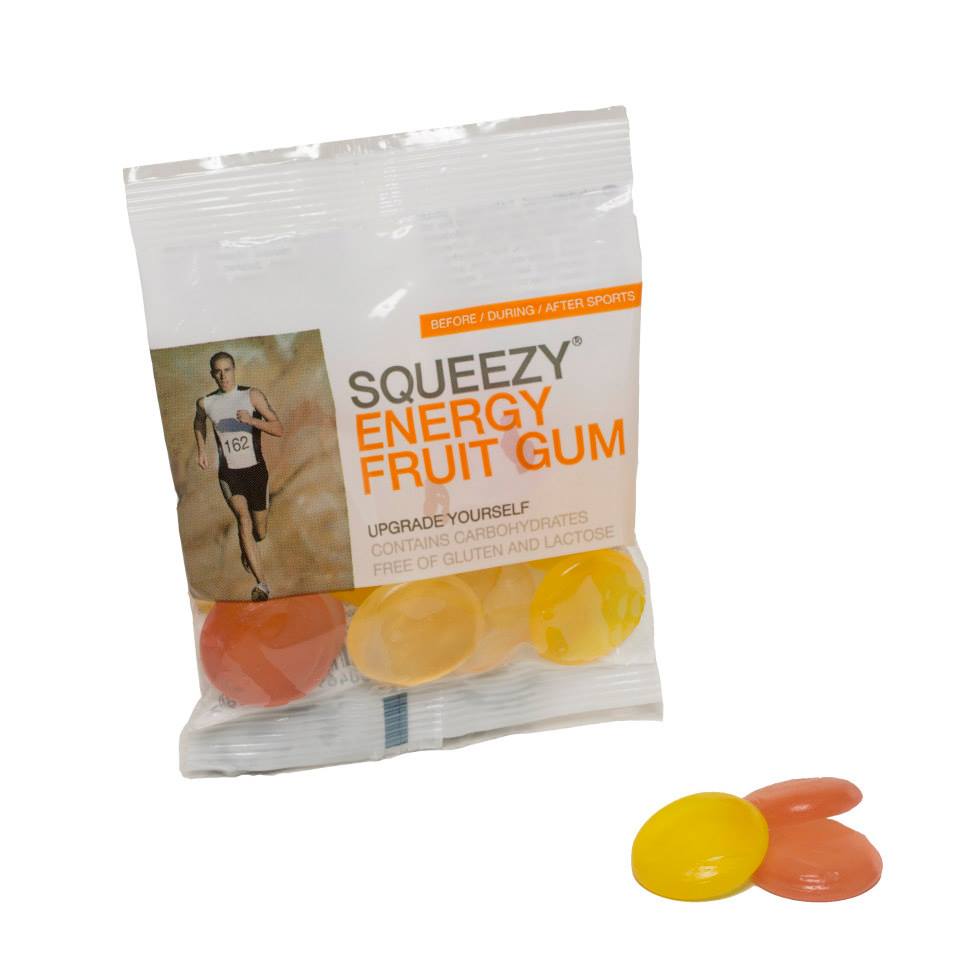 Squeezy Energy Fruit Gums – Just Arrived!!!
Fruit Gum for athletes
We understand that energy gels are not for everyone so we created Energy Fruit Gums, an ideal alternative to conventional Energy Gels. The 50 g sachet provides athletes with 36 g of carbohydrates. This corresponds to 1 – 2 sachets of Energy Gels.
Benefits
Why Energy Fruit Gum?
perfect alternative to energy gels due to the easy handling and comfortable usage
single fruit gums can be consumed constantly one after another, which leads to a continuous energy support during sports
carbohydrates are absorbed when chewing the fruit gums
fruit flavour and not too sweet
What does the Energy Fruit Gum contain?
high value carbohydrates, primarily maltodextrin
minerals as sodium and potassium
What does the Energy Fruit Gum not contain? (advice for vegans and athletes with food intolerances)
free of lactose
free of gluten
free of artificial sweeteners and colourings
Ingredients
maltodextrin, water, glucose syrup, gelatine, fructose, acidifier: lactic acid; fruit concentrates and plant extracts (black currant, carott, curcuma), aroma, sodium lactate, potassium lactate, vegetable oil, release agent: bees- and carnauba wax
Nutritional values
Nutritional values per
50 g (1 sachet)
100 g
Energy
698 kJ (165 kcal)
1,396 kJ (329 kcal)
Fat
– of this saturated fatty acids
0.08 g
0.08 g
0.15 g
0.15 g
Carbohydrates
– of the sugar
36 g
9.0 g
72 g
18 g
Proteins
4.2 g
8.4 g
Salt
0.13 g
0.25 g