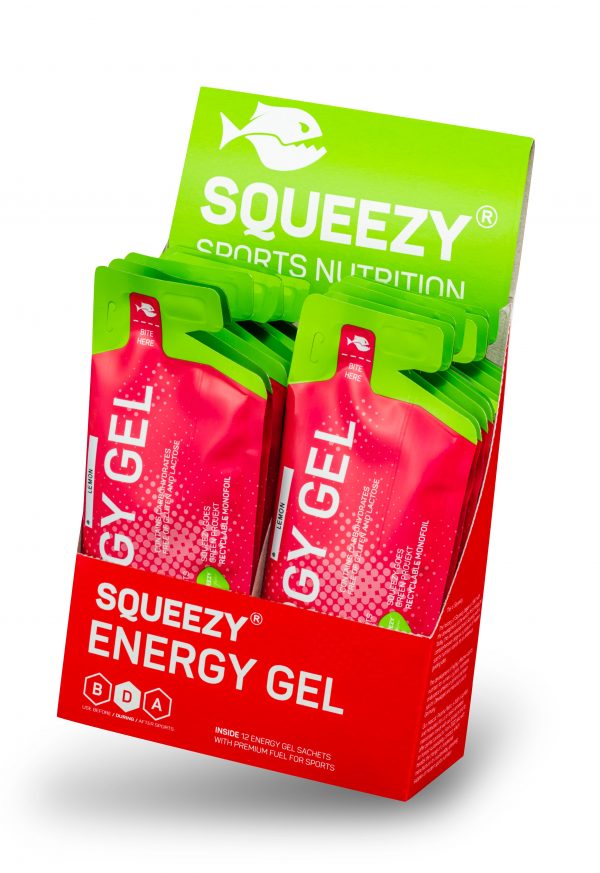 SQUGE100_-U ENERGY GEL – AVAILABLE IN SELECTED BIKE SHOPS
Squeezy Energy Gels were the first products of their kind in the world and offer endurance athletes in training and competition a
smart solution for professional performance maintenance. Our formulas follow a clear philosophy that prohibits artificial and
unnecessary ingredients, dyes and generally rejects anything that could in any way affect gastric tolerance.Our gels and liquids contain a particularly low concentration of dissolved particles (low osmorality) and a multi-stage energy release
for a reliable energy supply through a high-quality carbohydrate mix.
Ideal for: Endurance sports with a continuous load from 45 minutes.
Note: Formulations with and without caffeine as well as optionally with isomaltulose and/or glucose for fructose malabsorption and
fructose intolerance make Squeezy Energy Gel tolerable for everyone. The "Basic Formula" variant is free of aromas and only slightly
sweet, with a very slight citrus note.
NEW: Now also available as a Basic Formula variant with a slight citrus note, without fructose and without aromas.
Excellently tolerated, hardly any sweetness.
12 bags of 33g
OPTIONS:
SQUGE1002-U LEMON
SQUGE1003-U BANANA
SQUGE1004-U RASPERY
SQUGE1006-U COLA+CAFEINE
SQUGE1007-U LEMON+CAFEINE
SQUGE1008-U ORAN-PCH