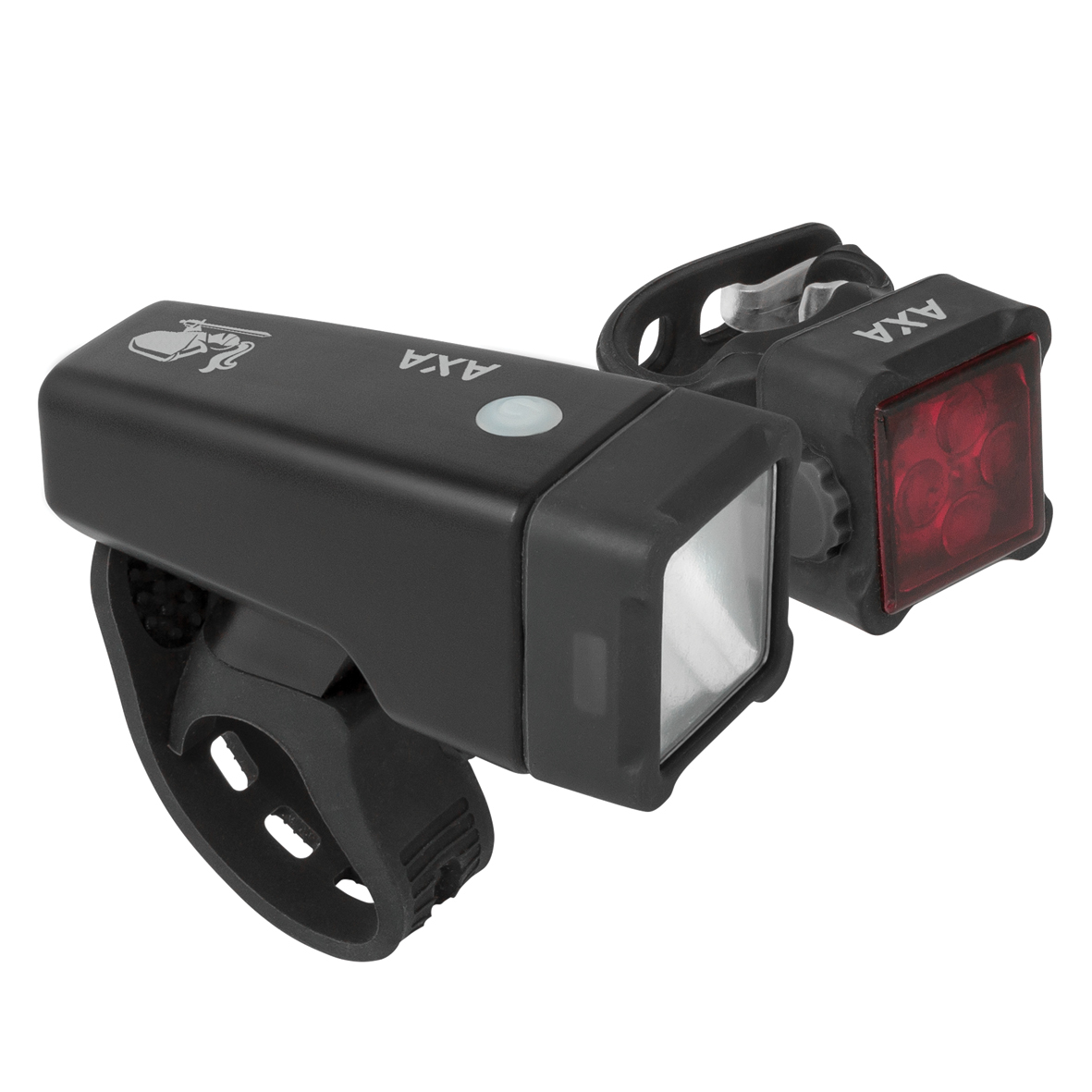 AXA Niteline T4-R USB- AVAILABLE IN SELECTED BIKE SHOPS
The AXA Niteline T4-R is a set of a front torch light and compact rear light which are both USB rechargeable.

The lighting is small and compact, but gives enough light to be visible in traffic. In addition, the lighting is easy to mount on the bike by the rubber straps.

The AXA Niteline T4-R with 1 LED (head light) and 4 LED (rear light) light your bicycle during 6 hours and thanks to the multi-fixing and the compact design the lighting is easy to take with you and to mount again. The charging time of the front light is 2,5 hours and for the rear light 1,5 hours.
Safety / Security Information
To be seen
2000 m
Technical Information
On/Off switch
Yes
Number of light modes
4
Battery Almost Empty Indicator
Yes
Light Hours
6 hours
Primary Color
Black
Product Length
120 mm
Product Width
80 mm
Product Height
30 mm
Product Weight
100 gr
Including Mounting Material
Yes